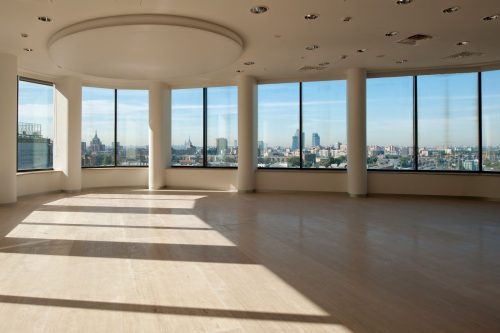 The market for office space has been the slowest sector to recover since the recession, but it's finally showing signs of picking up ground, according to commercial real estate analytics firm Reis. Fueled by job growth, the sector is seeing falling vacancies and rising rents.
"2014 ended with lots of good news and optimistic data for both the macro-economy and the office market," Ryan Severino, senior economist at Reis, told CNBC. "GDP growth, labor market growth, net absorption, and vacancy are all trending in the right direction — and at a faster pace over time. Barring some idiosyncratic shock, there is no reason to believe that these trends will not persist in 2015."
Reis reports that the national office vacancy rate is 16.7 percent, falling 10 basis points in the fourth quarter of 2014. It has dropped 90 basis points from its high reached at the end of 2010. Effective rents rose 1.1 percent during the quarter, marking the 17th consecutive quarter for increases. Rents increased by 3 percent for the entire year.
"Vacancy compression should slowly begin to accelerate, and the potential exists for the market to outperform our expectations if the economy is even stronger than currently forecast," says Severino. "This is the most sanguine that we have been about the economy and the office market since before the recession."
Source: www.realtormag.realtor.com